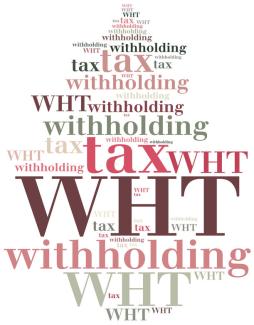 Check Your Tax Withholding with the New IRS Estimator
The new tax law which was enacted the beginning of 2018 affected the way many taxpayers file their taxes.  In some cases, the amount of federal tax that employers withheld was reduced.  In addition, the increased standard deduction has meant that fewer people are itemizing on their tax returns.  In light of these changes, it is important to know whether you and your household are withholding the correct amount of federal income taxes.
To help you with this, the IRS launched in August a new Tax Withholding Estimator which can be found on their website:
https://www.irs.gov/individuals/tax-withholding-estimator
Before starting, ensure that you have the following documents available:
Most recent pay stubs
2018 tax return
The online estimator takes you through a series of questions which prompts you to enter 2019 information about your expected income, taxes withheld, 401(K), HSA, and IRA contributions as well as any other relevant data.  It then automatically calculates your estimated withholding for 2019.  You can then use that information to adjust your withholding before year end.
It is important to note that the estimator does not require you to enter any personal information such as name or Social Security number, and it does not store the data.
Of course, we are also here to help you with any end-of- the-year tax planning.  For assistance, please email Michael@AssetMgr.com or call (919) 782-9689.  We will also be holding a tax planning seminar in December as noted on the "Events" page on our website.
Gerald A. Townsend, CPA/PFS/ABV, CFP®, CFA®, CMT is president of Townsend Asset Management Corp., a registered investment advisory firm located in Raleigh, North Carolina.  Email:   Gerald@AssetMgr.com
*This content is developed from sources believed to be providing accurate information. The information provided is not written or intended as tax or legal advice and may not be relied on for purposes of avoiding any Federal tax penalties. Individuals are encouraged to seek advice from their own tax or legal counsel. Individuals involved in the estate planning process should work with an estate planning team, including their own personal legal or tax counsel. Neither the information presented nor any opinion expressed constitutes a representation by us of a specific investment or the purchase or sale of any securities. Asset allocation and diversification do not ensure a profit or protect against loss in declining markets. Townsend Asset Management Corp. is an independent investment adviser registered under the Investment Advisers Act of 1940, as amended. Registration does not imply a certain level of skill or training. More information about the firm can be found in its Form ADV Part 2, which is available upon request. TAM-19-06.