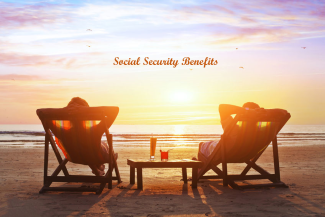 Is it Time for a Social Security Audit?
Social Security was enacted by President Franklin D. Roosevelt August 14th, 1935 in order to provide social insurance during the Great Depression. 
As President Roosevelt said, "We can never insure one hundred percent of the population against one hundred percent of the hazards and vicissitudes of life, but we have tried to frame a law which will give some measure of protection to the average citizen and to his family against the loss of a job and against poverty-ridden old age."
A lot has changed since 1935, and in our current society, one-third of Americans rely on Social Security benefits as their only source of retirement income. 
Townsend Asset Management would like to ensure you are receiving your maximum Social Security benefit by providing you a Social Security audit.  We invite you to schedule a brief meeting with us to review your current benefit, or if you have not yet claimed your benefit, to help you plan for your optimal claiming age. 
A few things to consider regarding Social Security: 
Are you a divorced individual previously married for 10 years and unmarried?  You may be eligible for benefits on your ex-spouse's Social Security record.
Do you have an older spouse who is currently receiving Social Security?  You may still be eligible to file a restricted Social Security application and receive a spousal benefit while allowing your benefit to grow.
If you are still working and earning an income, have you reviewed your Social Security benefit statement lately?  If not, it is wise to make sure your earnings are accurately recorded. 
Social Security offers a steady stream of income in retirement and it is critical that you make an informed decision as it relates to the benefit you are entitled to. 
We want to help you uncover your maximum benefit.  Please let us know how we can help! 
Caleb Griffith, CFP®, is a Senior Financial Advisor at Townsend Asset Management Corp., a registered investment advisory firm offering comprehensive wealth management expertise to its clients. Email:  Caleb@AssetMgr.com 
The opinions expressed are those of Caleb Griffith of Townsend Asset Management. Neither the information presented nor any opinion expressed constitutes a representation by us of a specific investment or the purchase or sale of any securities. Forward looking statements cannot be guaranteed. Past performance is not indicative of future results. This material is not financial advice or a recommendation to buy or sell a particular security or product. Asset allocation and diversification do not ensure a profit or protect against loss in declining markets. The information provided is not written or intended as tax or legal advice and may not be relied on for purposes of avoiding any Federal tax penalties. Individuals are encouraged to seek advice from their own tax professional. Townsend Asset Management Corp. is an independent investment adviser registered under the Investment Advisers Act of 1940, as amended. Registration does not imply a certain level of skill or training. More information about the firm and its employees can be found in its Form ADV Part 2, which is available upon request, and on our website. TAM-20-82