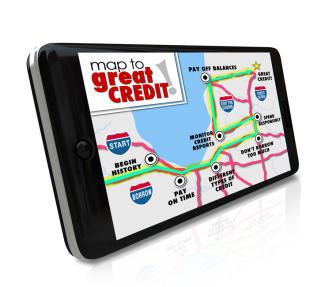 Why Is Your Credit Score Important?
Credit scores tend to be out-of-mind and out-of-sight.  We don't pay much attention because most of the time, it's not a critical piece of information.  But when we seek a mortgage, auto financing or a new credit card, it does matter.  The lenders want to know how much risk they are taking.  That's the purpose of the credit score.
We all want a high score, so how should we manage our affairs?  What are the factors that comprise the credit score?
Pay bills on time.  It accounts for 35% of the score.
Do not use too much of each line of credit – try to keep it relatively low.  This ratio counts 30% of the score.
The longer you have used credit, the better is the score.  15%
Credit mix – auto loan, mortgage, home equity loan, credit cards, etc. are positive.  10%
New credit – An excess can be negative - try to minimize opening new accounts.  10%
Fair Isaac Corporation, known as FICO, gathers and analyzes consumer data and supplies their "FICO Score" to the three credit reporting bureaus: Transunion, Experian and Equifax.  These credit bureaus also use results from VantageScore, an alternative credit scoring system created by those credit bureaus.  They may modify this data to suit their own purposes.  Nevertheless, most lenders rely on the FICO Score.
FICO credit scores range from 300 to 850.  "Very Good" is 740 to 799.  "Exceptional" is 800 to 850.  It is not difficult to be in the "very good" range or even higher.  Reflect on the items listed above.  Missing a payment really does ding one's score. 
How can you get a free FICO score?
First, you could go to one of the three major credit bureaus:
Experian     www.experian.com
Transunion www.transunion.com
Equifax       www.equifax.com
Credit cards or other credit firms offer a free credit score, such as:
FICO recently developed a new scoring model called the FICO Resilience Index.  This was developed to aid lenders with credit applications from persons who might be under financial stress from the Covid-19 virus or other stressful conditions.  For some potential borrowers, their FICO score could increase and for others decline.  In any case, it is likely lenders will only slowly begin to use this new method of measuring ability of borrowers to service their debts.  The Resilience Index is from 1 to 99, "1" being the highest score.
While a credit score is still an important indicator for lenders, it doesn't take into account what's happening in the economy. Because the Resilience Index score does, lenders should use both in tandem to get a more accurate picture of what a borrower's capacity is to repay. 
Having a high credit score can be very useful.  Even if you are not a heavy credit user, there is always the unknown.  Some event might occur requiring credit and then a good credit score will smooth the way to solving the challenge. 
We recommend checking your credit score at least annually.  In addition, it is prudent to review your bank statements and credit card statements for unusual charges and/or activity.
Leon Abbas, CFP®, is a Wealth Advisor at Townsend Asset Management Corp., a registered investment advisory firm offering comprehensive wealth management expertise to its clients.  
Email:  Leon@AssetMgr.com
Neither the information presented nor any opinion expressed constitutes a representation by us of a specific investment or the purchase or sale of any securities. Forward looking statements cannot be guaranteed. Past performance is not indicative of future results. This material is not financial advice or a recommendation to buy or sell a particular security or product. Asset allocation and diversification do not ensure a profit or protect against loss in declining markets. Individuals involved in the estate planning process should work with an estate planning team, including their own personal legal or tax counsel. The information provided is not written or intended as tax or legal advice and may not be relied on for purposes of avoiding any Federal tax penalties. Individuals are encouraged to seek advice from their own tax or legal counsel. Townsend Asset Management Corp. is an independent investment adviser registered under the Investment Advisers Act of 1940, as amended. Registration does not imply a certain level of skill or training. More information about the firm and its employees can be found in its Form ADV Part 2, which is available upon request. TAM-20-86